Welcome back! Picking up from last week, let's talk about my five favorite cover songs! I shared 10-6 last week and will recap them here:
10. Walking on a Dream – Artist: Andrew McMahon in the Wilderness – Album: Spotify Singles – Cover Of: Empire of the Sun
9.   I'm Gonna Be (500 Miles) – Artist: Sleeping At Last – Album: Covers, Vol. 1 – Cover Of: The Proclaimers
8.   Land of Confusion – Artist: Disturbed – Album: Ten Thousand Fists – Cover of: Genesis
7.   Time After Time – Artist: Quietdrive – Album: When All That's Left Is You – Cover of: Cyndi Lauper
6.   What Is Love – Artist: Kiesza – Album: Sound of a Woman – Cover Of: Haddaway
For the most part, I enjoy finding covers that are somewhat outside of the "mainstream." Nonetheless, some are simply so astoundingly wonderful that they needed be on this list. Most of this top 5 qualifies. Let's get into it!
Say Something – Artist: Pentatonix – Single – Cover Of: A Great Big World, Christina Aguilera
Ah, Pentatonix. I watched every season of NBC's The Sing-Off, and Pentatonix was easily the best group to compete within those auspices. I've also had the opportunity to see them live, and they're every bit as good as their studio recordings. The quality of their harmonies, the passion they bring to each performance, and their arrangements are top notch. Ultimately, however, some of their arrangements are much better than others. This one is the best. It makes wonderful use of each vocalist and truly carries the emotional angst of the lyrics through the performance. The only Pentatonix song that I would even consider as better arranged is their rendition of "Dog Days Are Over" from The Sing-Off. But I like this one more.
The Sound of Silence – Artist: Disturbed – Album: Immortalized – Cover Of: Simon & Garfunkel
Alright, so this is the second time that Disturbed has shown up in this list. In all honesty, I am barely familiar with the band, being able to name one original song (the ubiquitous "Down With the Sickness") outside of these two covers. But here's the thing. "The Sound of Silence" is a brilliant and brutal condemnation of a society losing its way. Sound at all familiar? What surprised me the first time I listened to this cover, and honestly gives me chills, is how singer David Draiman uses grunge/metal-inspired inflection to amplify the eeriest lyrics. Seriously, listen to this track and tell me you don't feel something when he sings the words "And the people bowed and prayed to the neon god they made." I bet you can't honestly. That's kudos to the original songwriters (much kudos) and kudos to David's performance.
Kids – Artist: Lady Danville – Single – Cover Of: MGMT
Some of these songs I found by specifically looking for covers of songs I was not otherwise fond of. This is not one of those. While it's not a favorite, the original track by MGMT is uniquely enjoyable, and the lyrics are terrific. When I found this cover featuring acoustic guitar, piano, and harmonizing vocals…well, just listen to it. Yes, I like it more than the original.
Little Lion Man – Artist: Tonight Alive – Album: Punk Goes Pop 4 – Cover Of: Mumford & Sons
I know, I know. Number 2 on the list is from one of those compilation albums they sell at Kohl's. But have you listened to this song?! I cannot even convey how blown away I was the first time I heard this. I was chewing through all of the cover compilation albums I could find while curating my Covers playlist, generally listening to the first 30-45 seconds and moving on. And then I hit this track 4 albums in. I don't even. I LOVE the intersection of her voice with the heavy instrumentation. I love the way they mimic banjo and mandolin plucking with electric guitar squeedilies (technical term).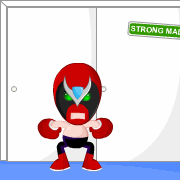 I adore this track. It somehow utterly re-envisions the original and remains true to it.
Hurt – Artist: Johnny Cash – Album: Unearthed – Cover Of: Nine Inch Nails
No other song could be at the top of this list or any other list of the best cover songs. There is no other. I would challenge you to find a better cover, but you can't. This is it. The pain, emotion, and regret that made the song so poignant for songwriter Trent Reznor reaches an unbelievable new level when taken up by Johnny Cash. Yeah, I put a Spotify link, but watch the Youtube video if you can. Watch Johnny's eyes. Watch his wife's. This is the best cover ever.
Conclusion
Well, this list got a little intense at the end, there. But you appear to have survived whatever feels may have rolled your way. Make sure to tell me if you agree or disagree with my rankings here! And if you disagree, you HAVE to tell me what you would put where. It's a rule. Look it up.
For the first half of this list, in case you missed it, check HERE.
For more posts about, well, everything, check HERE.
For my full Covers playlist (30+ tracks), click HERE.
And, as always, thanks for reading!