Ah, October. The time of year when people think fondly of candy, fallen leaves, and the spookiest bits of pop culture. (Also, when people start freaking out about winter (depending on where you live).)
In my family, by which I mean my wife and I, we have proudly celebrated a tradition of our own making for the last 4 years, and I am excited to share it with you. As the title of this post would suggest, that tradition is called Hall-Who-ween.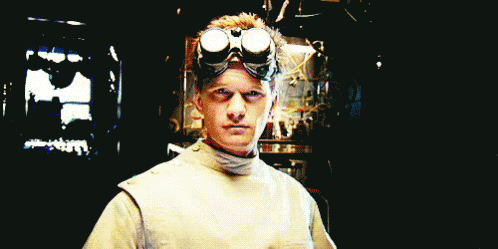 Inspired by the creepiest episodes of David Tennant's run as The Doctor on Doctor Who (hence the name), every weekend in October we invite friends over to watch a carefully cultivated list of the best Halloween-themed or otherwise spooky/creepy/scary episodes of our favorite TV shows. It runs the gamut from drama to sitcom to animated and more, changing every year as I meticulously adjust the episode list.
The only constants? The first showing (on the first weekend in October) begins with the Doctor Who episode "Silence in the Library":
And ends with an all-time great episode (and the single episode that inspired me to kick this thing off), "Blink":
Why am I telling you about this? Honestly, Hall-Who-ween has become one of my favorite yearly traditions. It's an excuse to watch great episodes of great shows with great friends (or even just good ones), and I encourage you to give it a shot. Of course, you'll want to customize your own episode list because one size doesn't fit all and whatnot, but the idea should hold plenty of fun for you and yours.
Also, over the weeks ahead, I intend to share my episode lists for each weekend with brief explanation of why I picked those episodes! So stay tuned for more Hall-Who-ween-y  goodness over the rest of October.
For more content, head over the main page HERE.
See you soon!